Our Partners
To offer you a quality education, IOB is associated with institutes recognized in France and internationally.
Ajman University of Dubaï
On 20 and 21 January 2018, an innovative partnership was signed between The International 
French Osteopathic Medical School and the University of Dental Medicine of Ajman in the 
United Arab Emirates.
The International French Osteopathic Medical School, accredited by the Ministry of Social Affairs and Health and member of Campus France, is the first French Osteopathy school to develop its teaching on the international level with a prestigious Emirati University such as Ajman.
Many projects have been realized, are coming up or in reflection: a 10-day post-graduate training supervised by Dr. Vincent STAF and validated by the UAE Ministry of Health, the creation of a medical clinic located near University of Ajman or on-site interships for our students at IOB.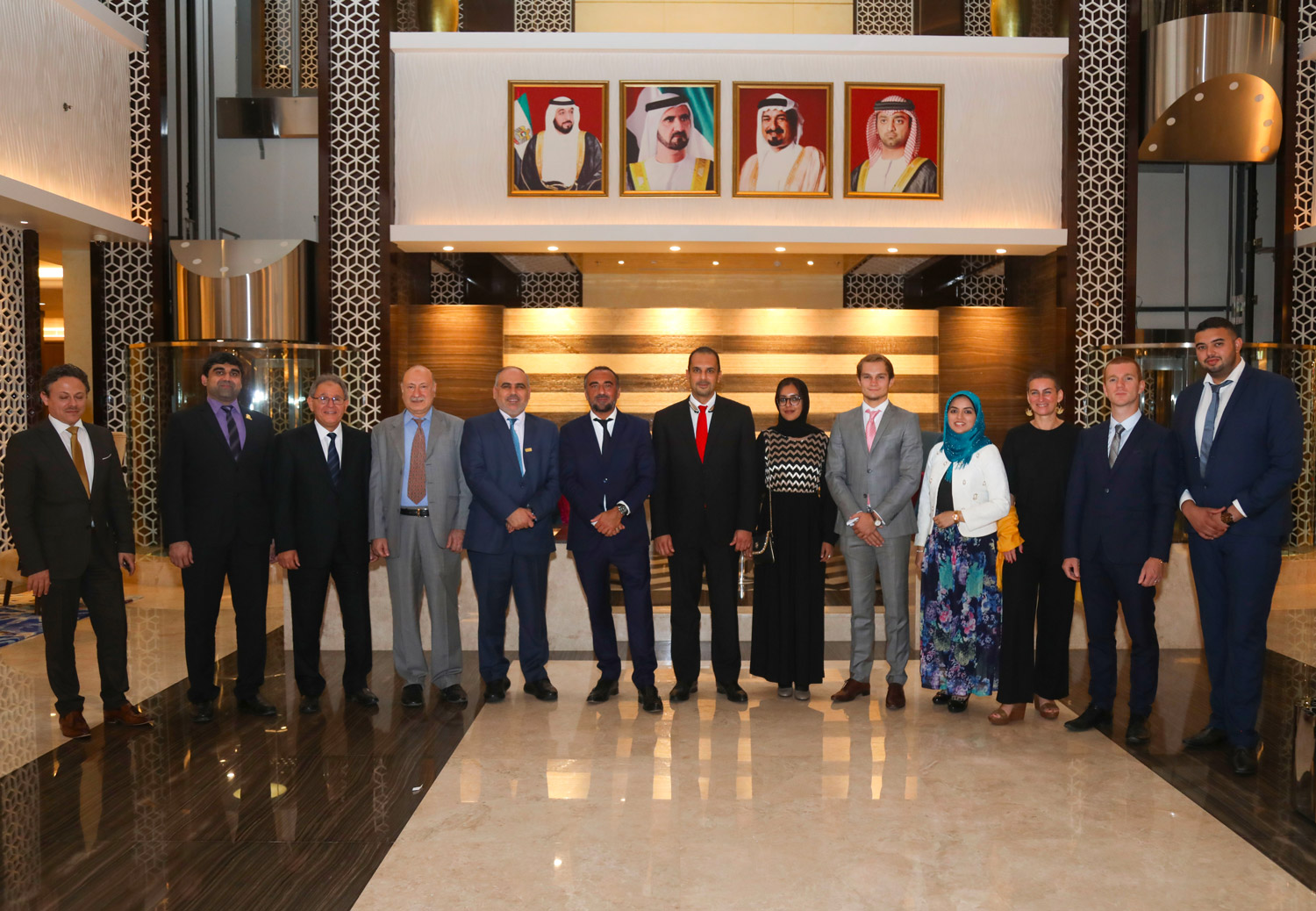 The Molinari Institute of Health: an international reference by our side
Prof. Renzo MOLINARI, Osteopath D.O. is the co-founder of the French Osteopathic College (COF). Principal of the highly recognized European School Of Osteopathy of Maidstone (UK) (COEI), Co-Founder and President of WOHO, Osteopathic Alliance and a renowned teacher and international lecturer.
He helped found osteopathic schools in Japan, Russia, Greece, and today in India and Ukraine. It is also an area of excellence around health issues for women. It is a reference partner of IOB to contribute to its international roots and common development on osteopathic education.
ISEMA, the international animal osteopathic school
The School of Animal Osteopathy ISEMA (European Higher Institute of Alternative Medicine) was created in 2017 by Dr. Vincent STAF, Director of IOB. It was born from the desire to transpose into animal osteopathy the experience and know-how acquired by IOB in humans.
Like human osteopathy, ISEMA offers an initial training of 5 years in animal osteopathy. In September 2018, the institute welcomed its first class.
As IOB, ISEMA has made the choice of quality more than quantity. A human-sized school, it shares the values and philosophy of IOB.