Launched in 2014, the 2019 World Congress of Orthopaedics (WCORT) has attracted more than 4,000 participants from more than 50 countries and regions over the past five years. It plays a central role in promoting scientific knowledge and ideas in the field of orthopedics around the world.
This year, the event took place in the coastal city of Dalian, China. For 3 days, conferences were held to allow participants to share and exchange information on the latest developments and the highest standards of practice in the spine, trauma, joint replacement, spine and postpartum fields. shoulder and elbow, foot and ankle, sports medicine, bone tumors, basic orthopedics, etc.
As part of the interdisciplinary approach that we practice in our school, Dr. Staf spoke on the topics of alternative medicine and orthopedic rehabilitation with the following topics:
Osteopathic manipulation treatments and the management of congenital medical torticollis in infants;
Indications of osteopathic medicine and osteopathic medical treatment in pediatrics.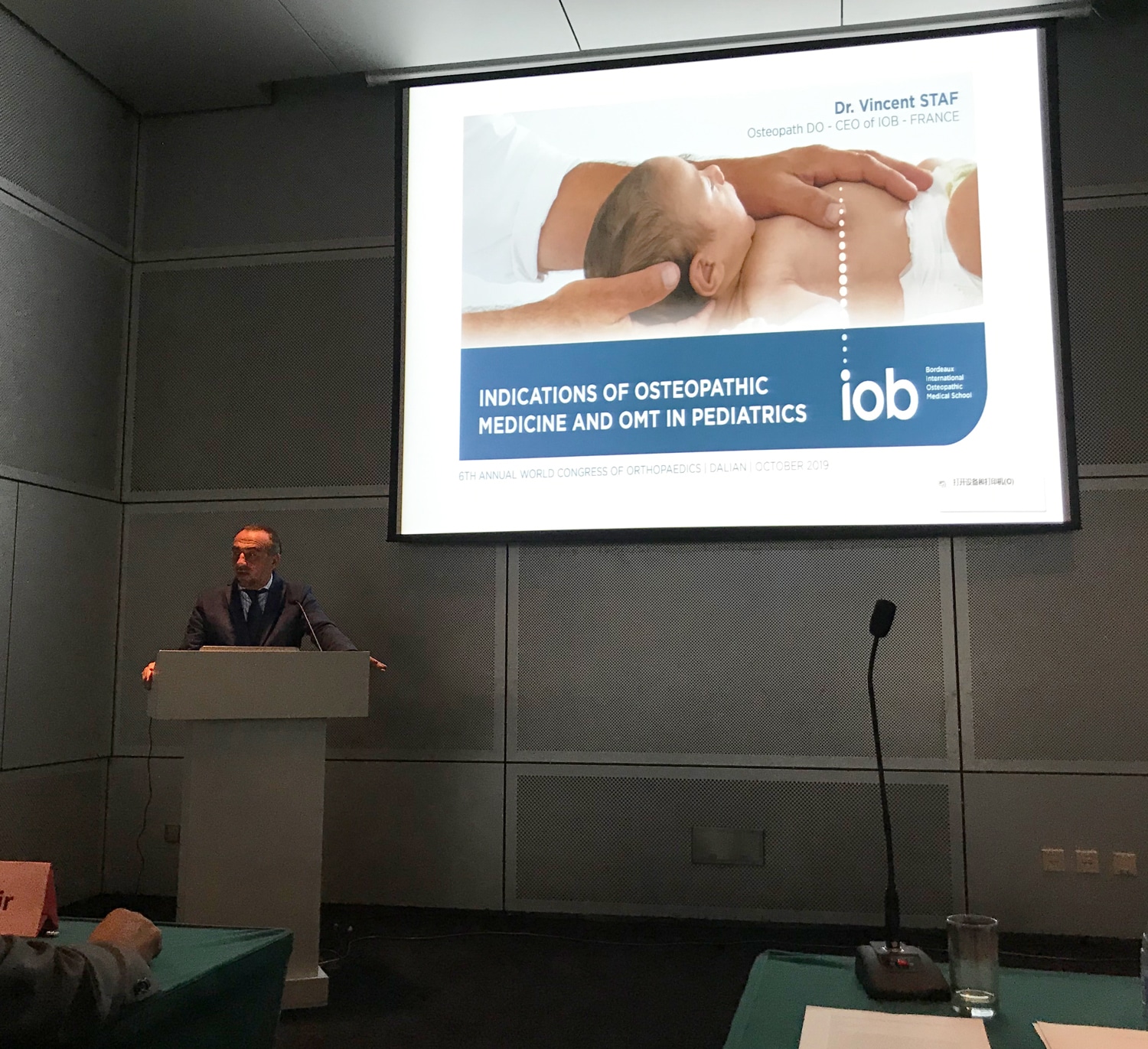 Conference of « Indications of Osteopathic Medicine and OMT in Pediatrics »
We also attended more than 10 conferences that allowed us to link very productive exchange relationships and to create an essential network for our future research projects.
The positive dynamics of our participation have demonstrated the benefits of joint work between orthopedics and osteopathy to solve many pathologies.
IOB team