On September 26th and 27th, Dr. Staf, Director of IOB and Osteopath D.O. and Mr. Lancelin, assistant teacher at IOB and Osteopath D.O., co-led a first 2-day seminar at the new school of osteopathy in Sweden: ECOM – European College of Osteopathic Medicine, of which Dr. Staf is co-founder.
This first collaboration brought together about fifteen participants, all osteopaths and very enthusiastic to participate in this seminar, whose main theme was the treatment of pediatric and craniomandibular pathologies.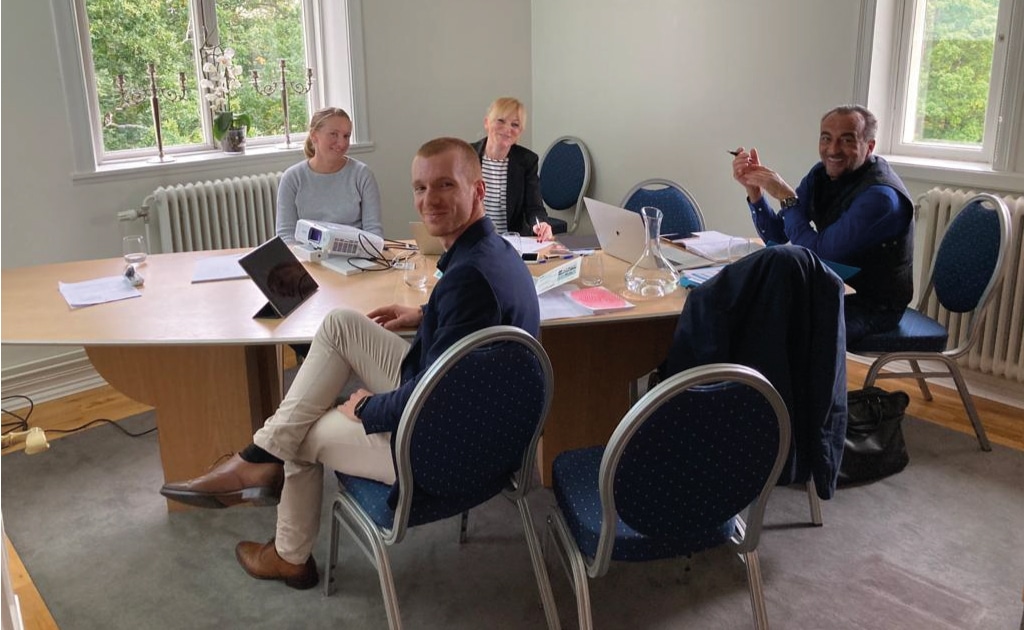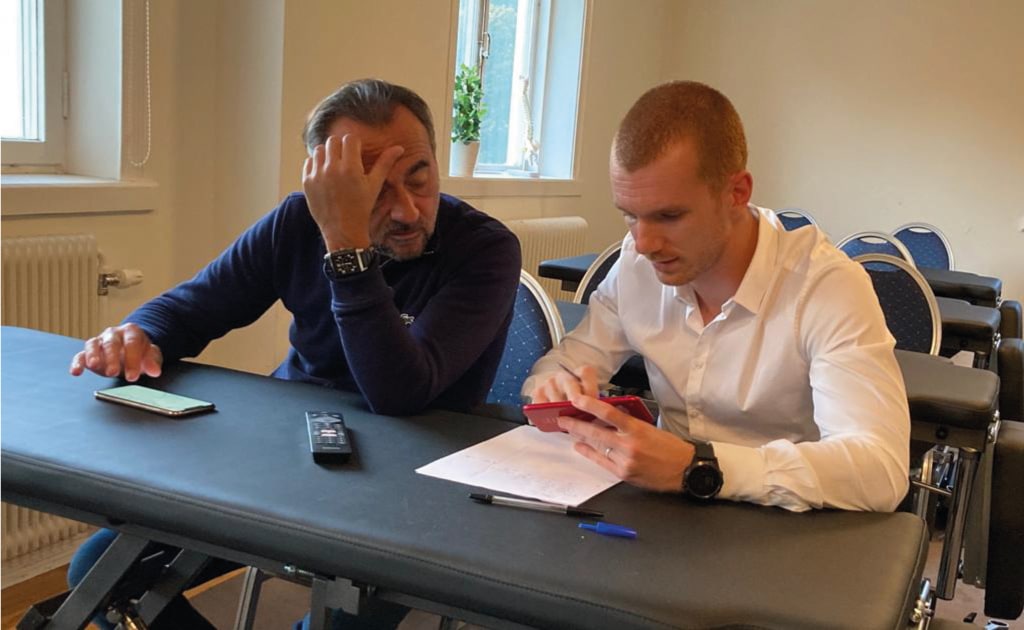 Last preparation before the two days of the seminar
During the first day, the participants, under the impetus of Dr Staf and Mr Lancelin, discussed craniomandibular osteopathy.
The study and management of two clinical cases in the afternoon followed a morning devoted to theory.
In the evening, all the speakers and participants gathered around a well-deserved convivial meal.
The second day was dedicated to neurology and pediatrics. Once again, theory was followed by practice, allowing the immediate application of the concepts studied.
This first seminar organized jointly by IOB and ECOM marked the starting point of a long-term collaboration.
The two partner institutions have thus set up a series of post-graduate seminars with the aim of making use of the expertise and international experience of Dr Staf and Mr Lancelin.
The administrative teams also took the opportunity to work on common issues concerning the opening of the school and the reception of the first class of students in January 2021.
Dr. Staf, co-founder of ECOM alongside Anna Gullberg, will regularly visit the school to teach in connection with craniomandibular osteopathy and pediatric osteopathy, in which he is a specialist.
ECOM students will also be able to benefit from this exchange as they will have the opportunity to come to IOB to observe clinical practice sessions.
In this way, IOB is pursuing its international development with the conviction that osteopathy will progress thanks to the establishment of scientific research subjects with its international partners.
The IOB team